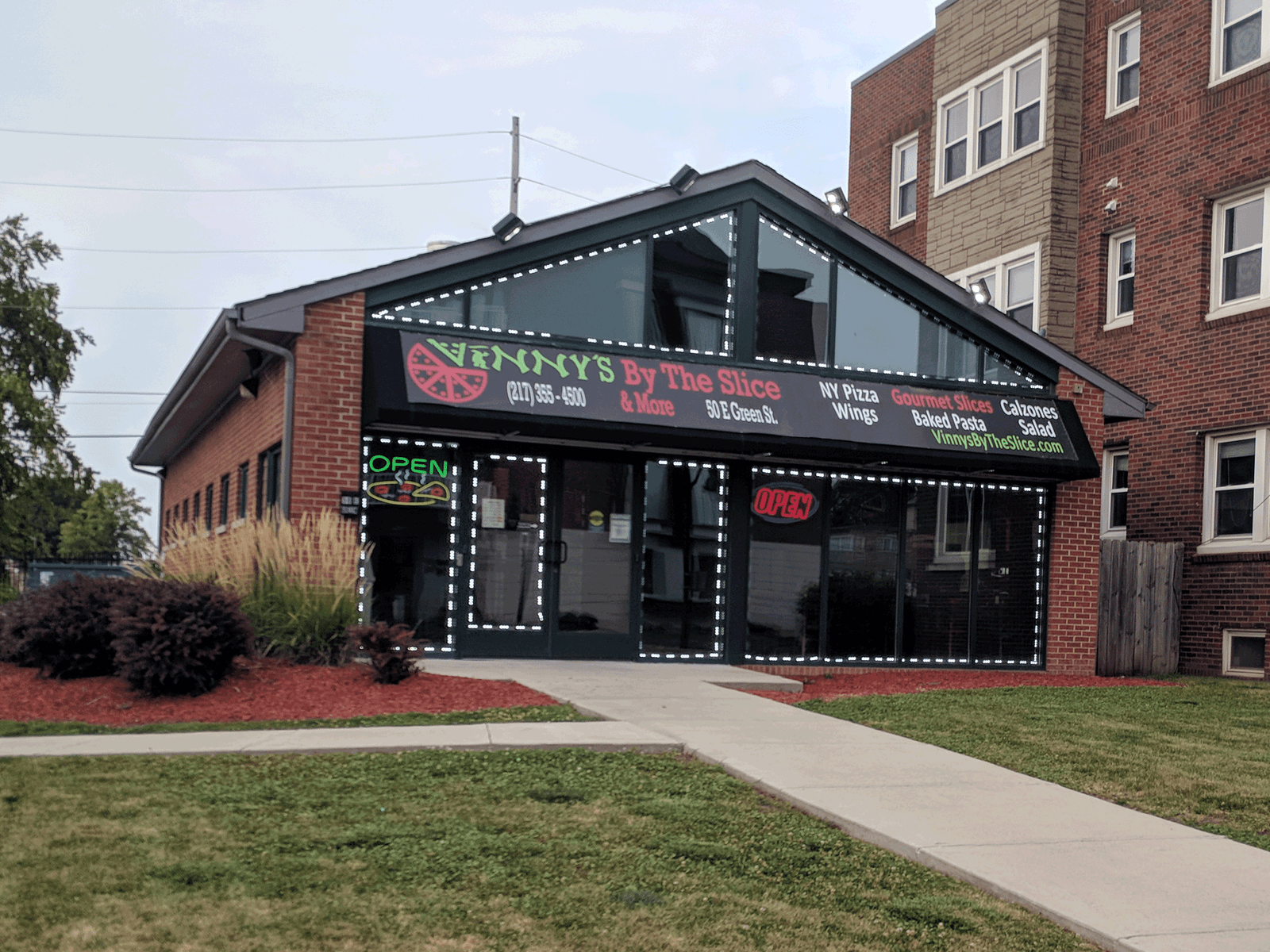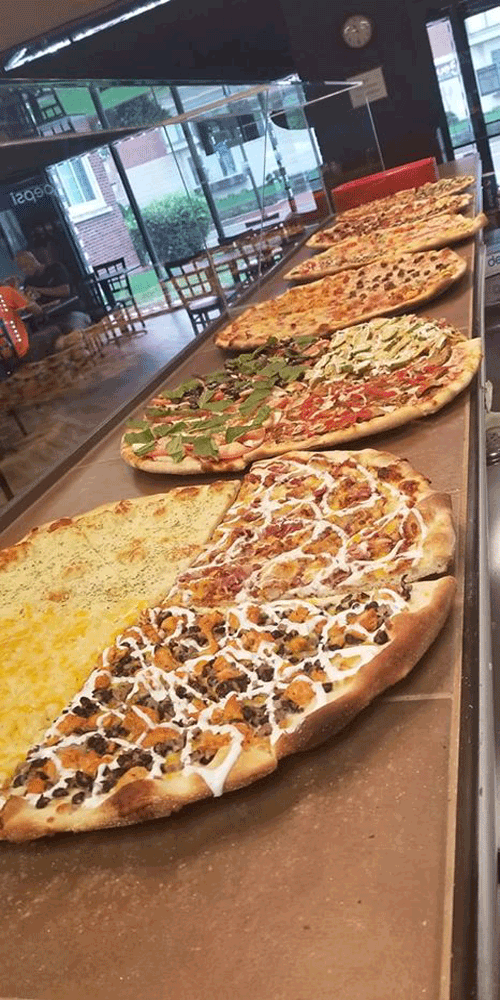 We have been at this for a while. In fact, our family has been in the pizza business for more than 30 years now. Started as Counter Help, Food Prep, Baker, Pizza Delivery Driver, Pizza Maker, Store Manager, and Business Owners. Ten years on the east coast is where we learned everything, and when we moved to Champaign for a job promotion, we liked it here and decided to make it home for our family. When the job we came over for vanished during the Great Recession, we took the decision to start a family-owned business. Everyone helped out in starting our shop, from our 70-year-old Grandpa to our 7-year-old boy. Not to forget our loyal crew who still stands with us and supports us every day.
Our goal at Vinny's is to offer the highest quality food product and customer satisfaction at the best possible price. Our pizza dough is made in-house daily, and our pizza is handcrafted and baked on a 3″ thick old-school stone-deck oven! We strive to use the freshest ingredients and deliver the highest quality dishes possible.
We care… and we are here daily, working hand in hand with our crew to get the job done right! So, stop by and meet your new favorite neighbors at Vinny's!
We are also happy to announce our new location located in Savoy next to Schnucks. More information is to come!